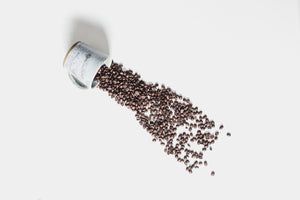 Our Patagonia Nahuen stores offer a menu of original Argentine favorites. We take the beloved Argentine and South American bakery tradition into the next generation, offering pastries, sweets, desserts and empanadas, along with a variety of entrees, sandwiches and salads for lunch or dinner.
As soon as you walk through our doors, you'll be greeted by the sights of our Argentine facturas and cakes, mouthwatering empanadas, savory meats and delicious coffee. What's one of our secrets? All of our products are made in-house in our factory where everything is made by our famous pastry chefs and bakers, which guarantees that each one of our products are fresh and of the amazing Patagonia Nahuen quality.
Our other secret is that we operate with deep family roots. Family-owned since 2001, we opened our first bakery and restaurant in Doral, FL and have continuously expanded with the support of our south Florida community. We made the strategic shift in 2021 for our family to expand and move towards two different concepts—the founding location in Doral and other locations now operate separately as Nahuen Gourmet Markets. Our locations operate under the brand you have come to love, Patagonia Nahuen. You'll see both of us offer the same high-quality products with a slightly different style.
Step Inside Our Stores and You'll Find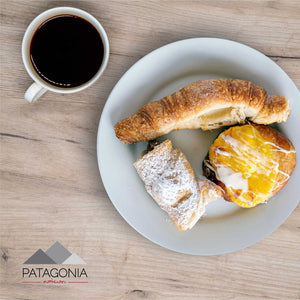 Facturas 🥐
Argentina's Breakfast Pastries

Flakey, buttery, sometimes gooey, and always delicious. People buy facturas by the dozen from their local panaderías (bakeries) to enjoy as part of the typical breakfast and Merienda (Tea Time) ritual. Alongside coffee and maté, they are also a crucial component in the mid-afternoon merienda break.


Café ☕
Coffee is a language in itself
World class coffee in every cup! Patagonia Nahuen uses Lavazza Espresso and thanks to a rich cream and a balanced aromatic profile, the Gran Espresso blend offers a full body and a decise taste experience, with notes of cocoa and black pepper, and all the harmony of Italian espresso.
40% Natural Arabica
60% Wet Polished & Natural Robusta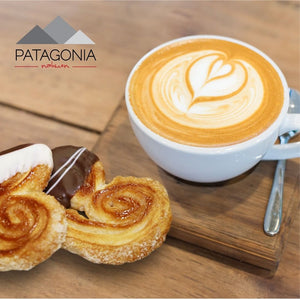 Carnes 🔥
The Argentine Asado
If where there's smoke there's fire, then in Argentina, where there's fire, there's beef slowly grilling over hot coals. Asado isn't just a barbecue, or a cultural tradition, it's a main source of national pride and worshiped high on a majestic meat pedestal alongside fútbol, Messi, and the Pope.


Empanadas 🥟
Argentina's gift to the world
Empanadas are the ultimate handheld food. These tasty dough-wrapped treats can be filled with a wide variety of fillings ranging from meat, seafood, vegetables and cheese that are baked to perfection.